No yeast and no baking powder is necessary! Delicious, quick and versatile.
You can't get tired of this amazing flavour!
Ingredients - In a large mixing bowl:
500 g of yogurt (it is better to use a homemade one),
200 gr of flour,
3 eggs,
salt, pepper.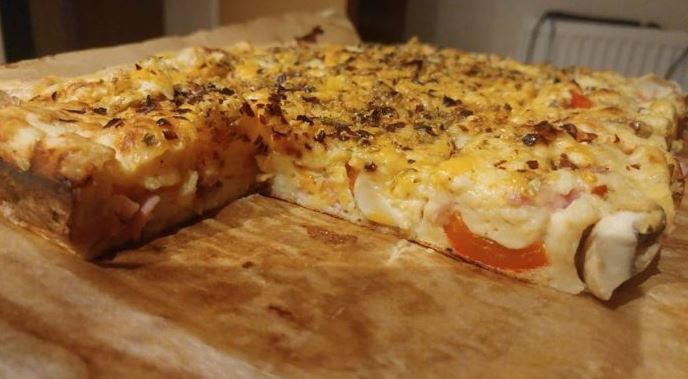 Mix the ingredients and then pour it into a pan with a baking sheet and bake it. Here comes the part, where it becomes versatile because you can add anything to it… I put mushrooms, ham and bell peppers… You can even add olives, feta cheese, onions, then top it with a bit of cheese, oregano. Bake it on 180 degrees for 25-35 minutes in the oven (the top should have a nice brown color). Love it!