Have you heard of "bejgli"? It is absolutely yummy.
Traditional Hungarian Christmas Dessert: bejgli.
Ingredients
500 g flour
250 g butter
2 eggs
50 g sugar
20 g yeast
1 dl milk
pinch of salt
for the filling:
300 g poppy
200 g sugar
50 g wheet groat
3 dl milk
8 g vanilla
lemon zest
for the other filling:
300 g walnut
200 g sugar
16 g vanilla
lemon zest
100 g butter
1 dl sourcream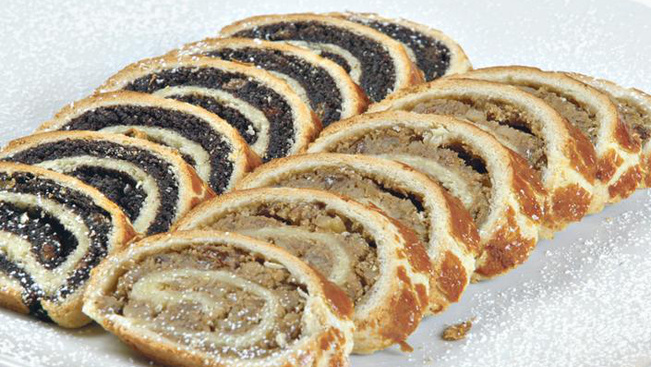 Warm milk a bit. It should be lukewarm. Add a teaspoon sugar and yeast. Add diced butter to flour, add beaten eggs, sugar and pinch of salt. Mix in milk with yeast with milk and knead a dough. Leave for 2 hours on a warm place.
Poppy filling:
Cook milk, add with sugar and wheet groat mixed grated poppy and let it cool down. Add lemon zest.
Walnut filling:
Mix grated walnut with sugar, lemon zest and vanilla. Melt butter with sour cream.
When you fill them, spread walnut mixture and sprinkle from the melted butter-sour cream mixture on it.
Form 4 small dough pieces. Roll them out into a 1/2 cm thick rectangle on a floured board. Spread filling onto the dough, leave out a 2-3 cm strip at the longer side. Fold back a 2-3 cm strip at the shorter sides (prevents the stuffing from coming out).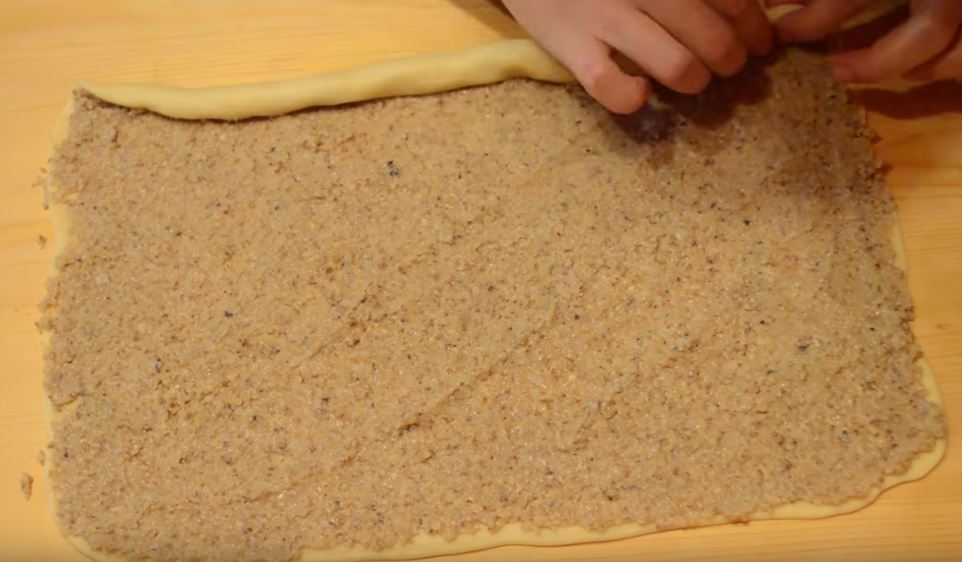 Roll the dough up and place them in buttered oven dish. Brush the top of the rolls with slightly beaten egg. Prick the top and the sides of the rolls with a fork, it prevents cracking.
Bake in preheated oven at 180 °C for about 35 minutes until the top gets a nice brown colour.
Special recipe, give it a try!